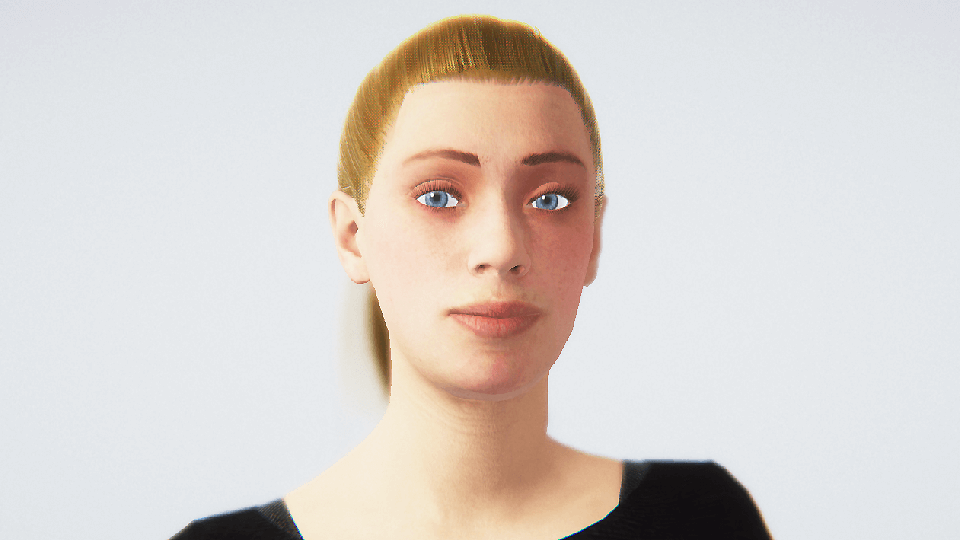 Our client, developing life-like voice assistants for B2B, challenged us to create a web based realistic 3D character that communicates with their AI.
We created the 3D model, the lipsync animations and visemes for each sound, and the system that controls this lipsync in WebGL.
During production we had to constantly keep the balance between realism and optimization to run on WebGL and mobile devices.