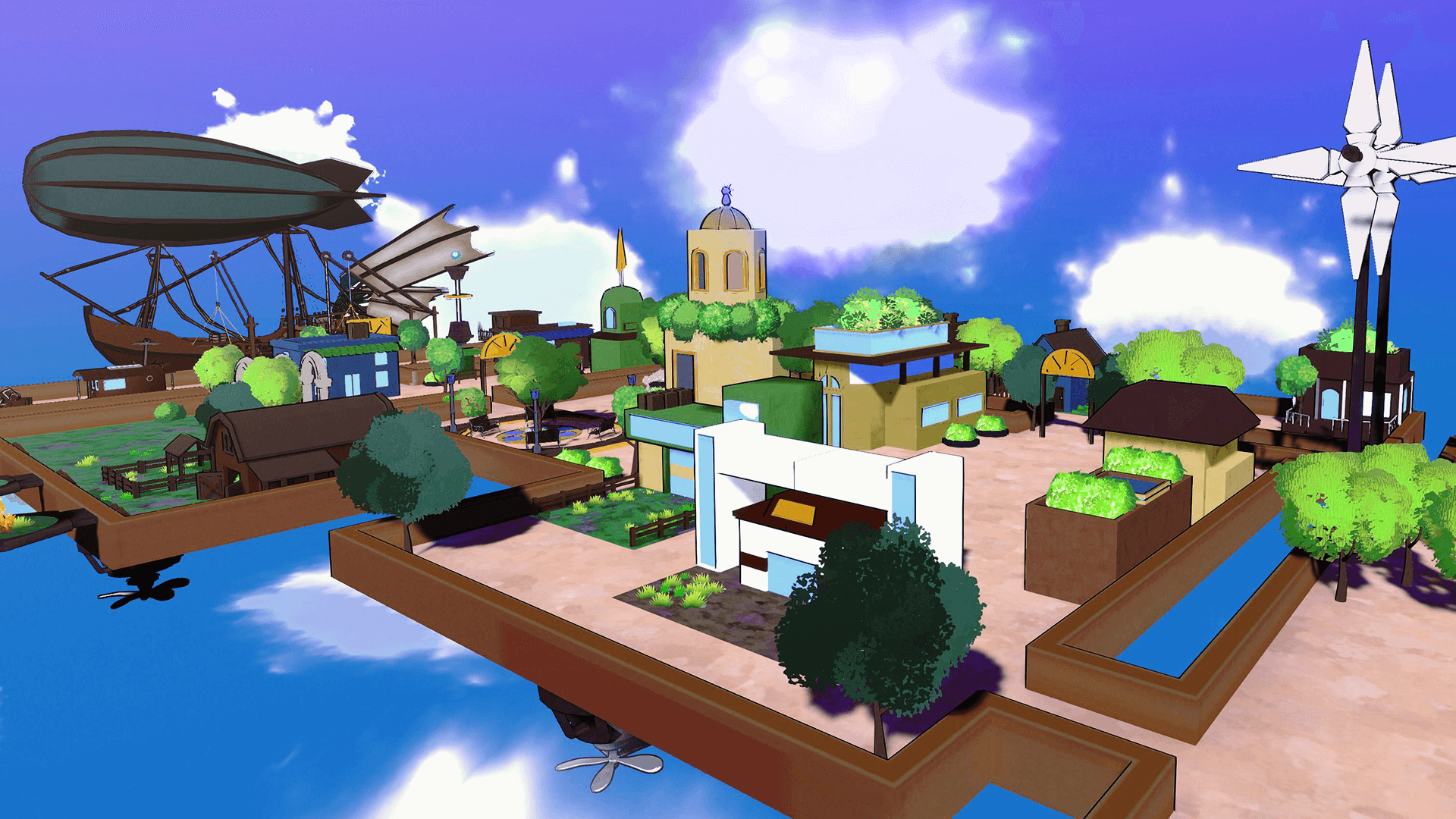 North of Neverland is a game prototype that we have developed which aims to have a strong role in shaping adulthood education in the United States. The game is essentially an web-based MMO or community online game which features social interaction between players and a series of educational mini games. The target audience are teenagers who are transitioning to adult life and need to learn how to deal with important aspects of this like managing their own finances, highed education, finding a first job, physical and emotional health, family and their role in the community.
We were honored to work in a project with such a good mission, and for it to be part of Jamie M Pearson's research on this subject for the University of Southern California.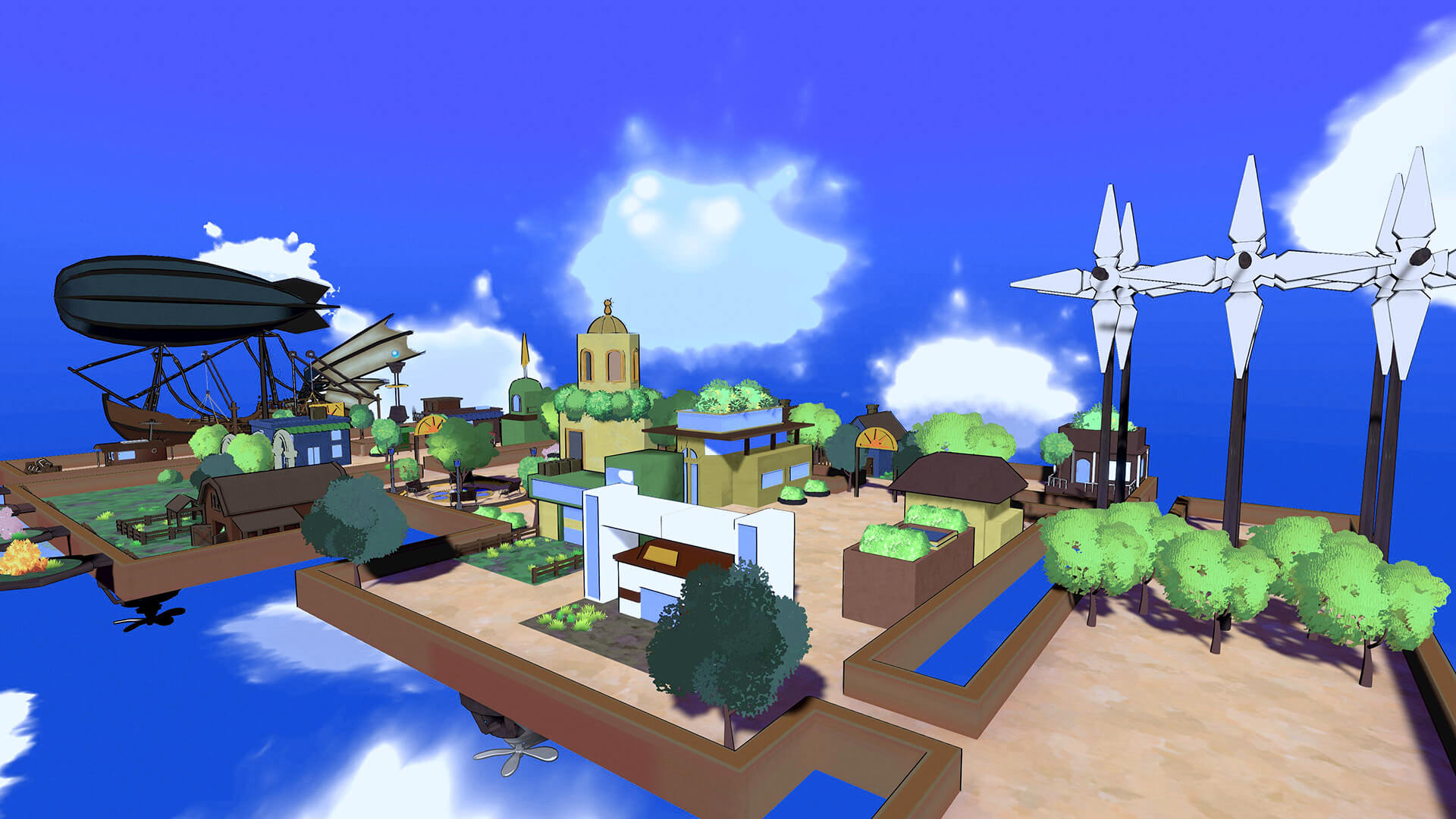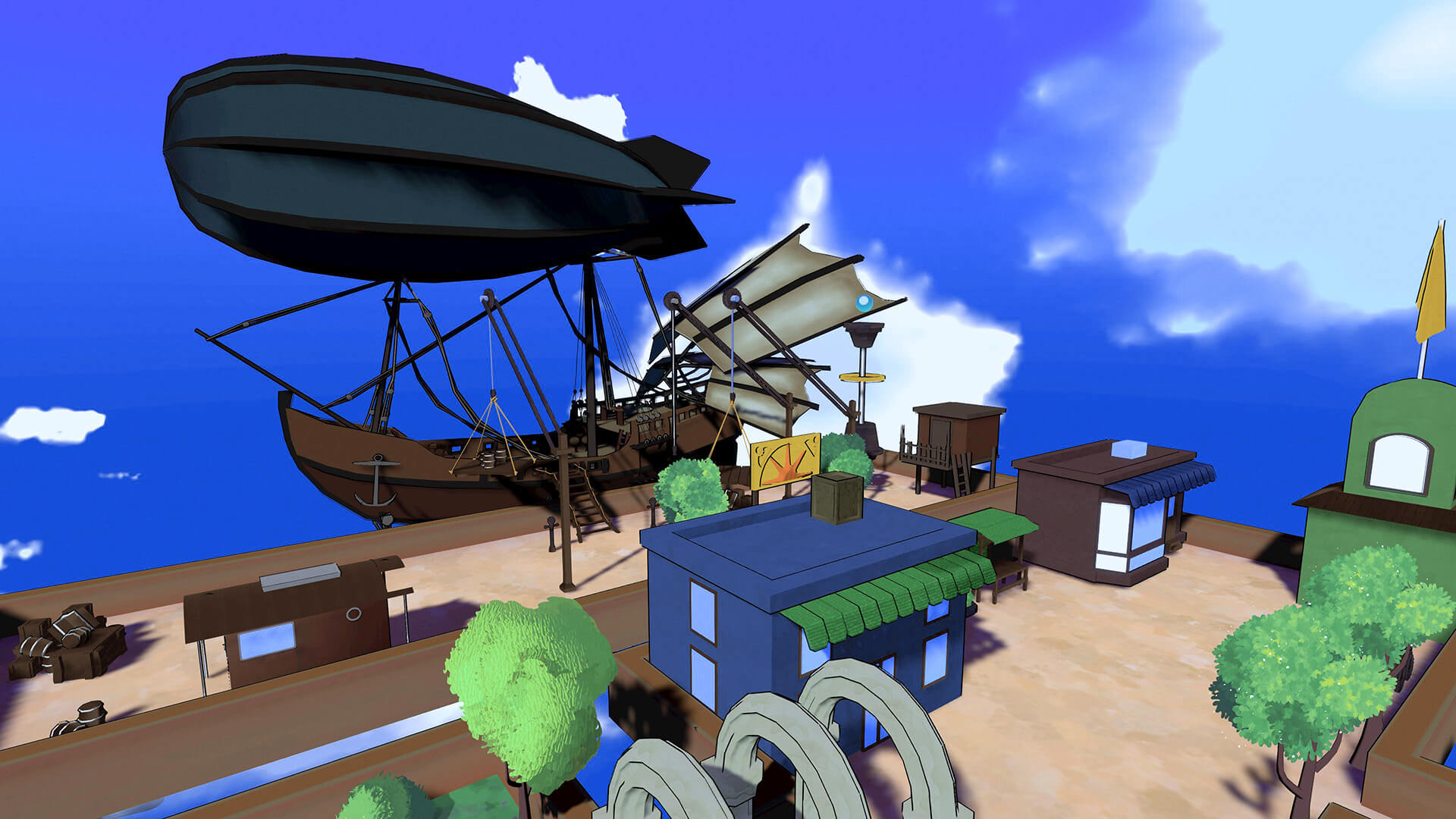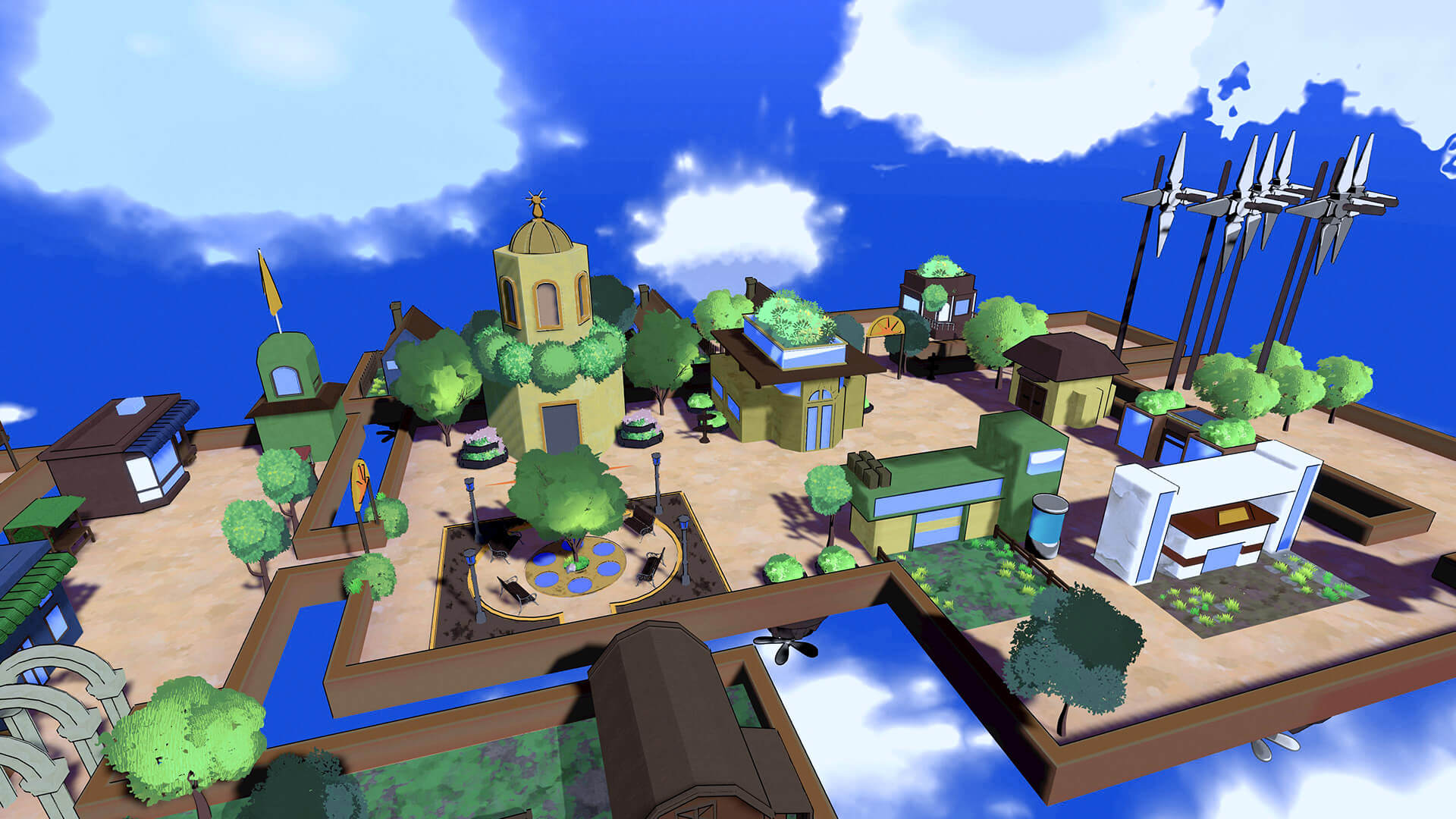 One of the most enticing points of the project was also the unique aesthetic that we created, based on whimsical Solarpunk / Steampunk style, we created an original game universe, society, characters and environment. The Solarpunk aesthetic besides being very unique in terms of visual, is also closely related to a sense of environmental responsability and a bright future for society.
UI Design
The user interface art also enters this dimension of a dream-like world, it uses a color palette based on the sunset and on common Solarpunk themes and animated light elements throughout the game.
Character Design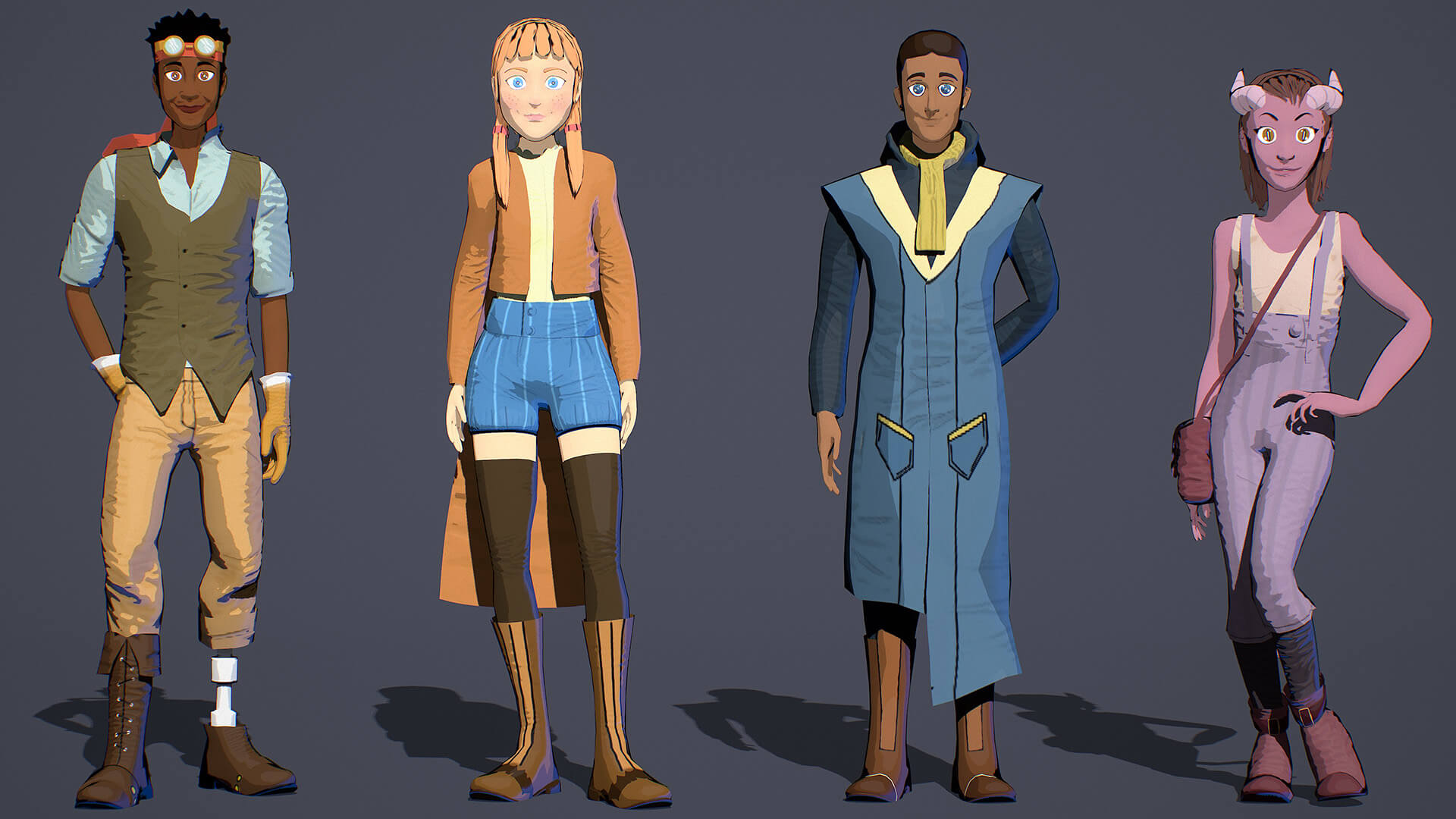 The characters and player avatars aim to be inclusive and also portray the unique fantasy world of North of Neverland.
Environment Design
The environment brings life to the Solar City, a floating self sustainable city, powered by solar light, and the different parts of these city that would be accessible by the player, each featuring unique activities and mini games.